WELCOME TO THE CLEARFIELD COUNTY FAIR
An On-Sale Date has not yet been determined. Please check back for updates or follow us on Facebook. We are tentatively looking at late March or early April. CONCERT TICKET/GATE SPECIAL!! ALL CONCERT TICKETS PURCHASED WITHIN (3) WEEKS FROM THE ON-SALE DATE WILL INCLUDE GATE ADMISSION. A separate gate admission pass will be required if purchased after that time frame.
The first ever Clearfield County Fair Cook book is now available for purchase at the Fair Office for only $10! If you cannot stop by, you may mail a check in the amount of $12.50 ($10 plus shipping) to PO Box 712, Clearfield, PA 16830.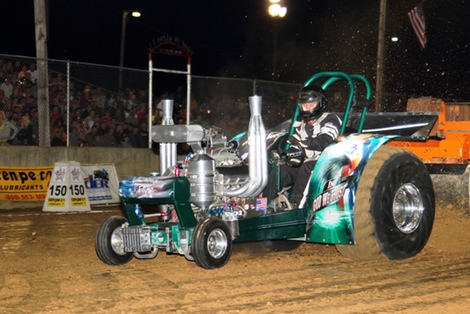 Entertainment Announced!
Published on February 27, 2014 at 4:46 p.m.
(February 26, 2014) The Directors of the Clearfield Fair & Park Board are excited to announce entertainment for the Grandstand Stage and Expo II Plaza at the 154th Clearfield County Fair. There are also a couple changes to the schedule from previous years. The fair will be held Sunday, July 27th through Saturday, August 2nd.
There is no one hotter on the Country scene right now then Florida Georgia Line and you can see them live on Thursday, July 31st. Florida Georgia Line burst into the spotlight with the release of their 2012 multi-platinum selling single, 'Cruise,' which soared to the top of the charts and sold more than six million units. The song was the debut single from their freshman album, 'Here's to the Good Times,' which stayed at No. 1 for an astonishing eight weeks last summer. Singers/songwriters Tyler Hubbard and Brian Kelley will bring their hit songs "Cruise," "Get Your Shine On," and "Stay" to Puyallup. Ticket prices are $50 for Standing Room Only (also includes general admission seating in the bleachers) and $46 for Grandstand seating.
Classic Country fans will be treated to evening of music from one of the most distinctive and recognizable sounds in the music industry as the Oak Ridge Boys take stage on Tuesday, July 29th. The four-part harmonies and upbeat songs of The Oak Ridge Boys have spawned dozens of Country hits and a Number One Pop smash, earned them Grammy, Dove, CMA, and ACM awards and garnered a host of other industry and fan accolades. Every time they step before an audience, the Oaks bring four decades of charted singles, and 50 years of tradition, to a stage show widely acknowledged as among the most exciting anywhere. Special Guest Lee Greenwood will open the show.
As an award winning writer and musician, Lee has given America one of its most beloved treasures with the song, God Bless The USA. Lee Greenwood is an ICON in country music, with more than 30 albums with seven #1 songs & 25 charted singles hits. Ticket prices are $22 for Track Seating and $18 for Grandstand or Bleacher seating.
Friday evening Halestorm will rock the stage. Halestorm is an American hard rock band from Red Lion, Pennsylvania. After scoring two top 10 singles ("I Get Off" and "It's Not You") from their self-titled debut and touring steadily for two years with acts as diverse as Shinedown, Stone Sour, Disturbed, Megadeth, Papa Roach, Godsmack and countless others, Pennsylvania quartet Halestorm are back with their second full-length, The Strange Case of…. The song "Love Bites (So Do I)" from that album won their first Grammy Award for Best Hard Rock/Metal Performance on February 10, 2013. Ticket prices are $30 for Standing Room Only (also includes general admission bleacher seating) and $24 for Grandstand seating.
Full Pull Productions will bring in the Big Rigs, Super Stock Tractors, Diesel Trucks and Gasoline Trucks on their new night, Wednesday July 30th to see who reigns supreme as the biggest, baddest puller of their class. Five total pulling classes are scheduled for this event – two classes will be 'open to the world' (no membership required) and will offer 2014 points in the USA-EAST Point Race. Classes are 8000 lb. PRO STOCK DIESEL 4x4 TRUCKS, 9500 lb. SUPER STOCK TRACTORS - THE "SMOKER SERIES", 22000 lb. OPEN STREET LICENSED SEMI TRUCKS, 8000 lb. WORK STOCK DIESEL 4x4 TRUCKS, and 6200 lb. OPEN STREET LICENSED GASOLINE 4x4 TRUCKS. See www.fullpullproductions.com for a full listing of rules.
An on-sale date for tickets has not yet been set; however, the Fair Board is hoping to place them on sale by the end of March. Entertainment for Saturday evening has not yet been confirmed. There will be a gate admission/concert ticket special ran for (3) weeks from the on-sale date. Concert tickets purchased within that time will include free gate admission. Any concert tickets purchased after the special ends will require purchase of a separate gate pass. As in previous years, the Fair will offer an Advance Gate Admission Only (no rides) Pass for $5 until Sunday July 27th or while supplies last. Concert tickets, Truck Pull Tickets, and Advance Gate passes will be available to order on-line and by mail. Phone orders are scheduled to begin in June.
Gate admission Fair week remains at $8 ages 4 and over which includes an all day ride pass, harness racing, grove stage entertainment, Expo II Plaza Entertainment, livestock shows and exhibits, and commercial and non commercial exhibits. Reithoffer Amusements will be back on the Midway featuring Dutch Wheel, Tornado and Artic Blasts (rides subject to change). The Expo II Plaza entertainment features Buffo The Clown, Old McNally's Pig Derby, Circle C Petting Zoo, Kachunga and the Alligator Show, and Kid's Bucks – a game show where little kids win big. Senior Citizen Day will be held on Tuesday and Thursday 10am – 6pm, free Admission with proof of age. Kids Day will be held Tuesday featuring a free show plus contests and activities. Military Day will be Friday 10am to 6pm, free Admission for military personnel, active or non-active, with proof of service.
Harness Racing will be held Sunday, July 27th through Wednesday July 30th. This is a change in schedule from previous years. Post time will remain at Noon. A $1 gate admission for ages 4 and over will be in effect for Sunday of the fair. A portion of the $1 gate will be donated to a local 501C3 organization. The designated organization has not yet been selected. Area organizations are encouraged to submit a letter of interest stating their mission and community involvement. The organization must have a 501C3 designation. Letters can be sent to PO Box 712, Clearfield PA 16830.
Check back on the website or follow us on Facebook for updates.
---
Queen's Lamb Donation Bouquet
Published on August 8, 2013 at 1:18 p.m.
THANK YOU to the following for your generous donation to purchasing the Queen's Lamb at the 4H/FFA Livestock Sale! Proceeds are split between the 4H/FFA Scholarship Fund & Queens for a Cause Program. 'Hayes' will live out his life at the Tubb's Farm.
2012 Queen Misti Bruner & Keri Bruner
Catamount Consulting
Russell Stone Products
McDonald's Landscaping
Dr. Jordan Dentistry
McCrackens Auto Body
Carpet Shack
Hockman's Candy
Mike Kerr
Clair Wriglesworth
Lynn Robbins
AutoMart
Dimeling & Schrot (Jack Woolridge)
Dan Smeal
Blackburn Grain Farm
Tony Huegel (T H Port-A-Johns)
Jeff Taylor
Lansberry Trucking
---
Exhibit Entry Forms Due This Friday July 19
Published on July 16, 2013 at 10:16 a.m.
CLEARFIELD,PA, JULY 16,2012: Have a knack for baking, needlework, gardening, photography, or art? Clearfield County residents are invited to enter their items for show at the Clearfield County Fair. There are many departments in which one can enter including Livestock, Vegetables, Fruits & Nuts, Home & Dairy, Floral, Needlecraft, and Arts, Crafts & Photography. Let's not forget about the PA Preferred Baking, Angel Food, and Blue Ribbon Apple Pie Contest. There is also the Culinary Contest featuring Ethan's Café Amazing Appetizers, Liberty Tax Sticky Buns, Fun Central Kids Cupcake Decorating, King Arthur Flour Baking Contests and the Bee Kind Winery Amateur Wine Competition.
Entry forms will be accepted at the fair office until July 19th. Please refer to the rules in the premium book for the date, time and location that entries are to be placed in their respective buildings. The full premium book outlining all departments, rules, and premiums can be viewed by clicking the "Download Premium Book" button above or stop by the fair office and pick one up.