WELCOME TO THE CLEARFIELD COUNTY FAIR
Concert tickets and admission passes will go on-sale on Wednesday March 26 at 10am. CONCERT TICKET/GATE SPECIAL!! ALL CONCERT TICKETS PURCHASED BY APRIL 16TH WILL INCLUDE GATE ADMISSION. A separate gate admission pass will be required if purchased after that time frame.*rides and parking not included.
The first ever Clearfield County Fair Cook book is now available for purchase at the Fair Office for only $10! If you cannot stop by, you may mail a check in the amount of $12.50 ($10 plus shipping) to PO Box 712, Clearfield, PA 16830.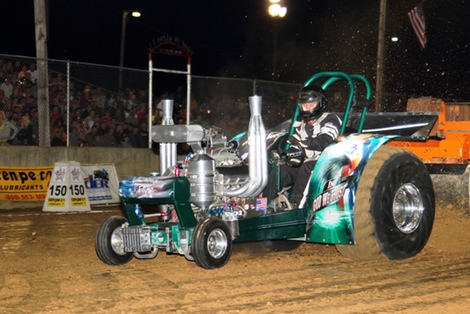 Announcement FGL!
Published on July 24, 2014 at 9 a.m.
Florida Georgia Line has just released to the Fair & Park Board a handful of standing room only (track/bleacher) tickets. These tickets will be available for purchase beginning at Noon today at the Ticket Office or by calling the Ticket Office at 814-765-1749. The Ticket Office is open until 7pm. Due to the limited amount of tickets they will not be available to order online.
---
Lezzer Lumber & Q102 Amateur Idol Contest
Published on July 8, 2014 at 4:14 p.m.
Lezzer Lumber & Q102 Amateur Idol Contest!
Preliminary: July 27th at 11:30a.m.
Semi Finals: July 28th, 29th, 30th at 6:00p.m.
Finals: August 1st at 7:00p.m.
1st Place: $500, plus (2) tickets and (2) gate passes to Joan Jett and the Blackhearts Concert on August 2nd.
2nd Place: $300
3rd Place: $100
Prizes Courtesy Of CNB Bank & Clearfield Volunteer Fire Dept. Fair and Park Board
---
Commissioners Award Grant to Fair; Sunday $1 Admission Waived
Published on June 25, 2014 at 7:02 p.m.
(June 25, 2014) The Clearfield County Fair and Park Board is pleased to announce the Clearfield County Commissioners have awarded a $10,000 grant to the Clearfield County Fair that will enable the Fair to waive the $1 admission fee for Sunday, July 27th. The grant money will pay marketing costs and allow the Fair and Park Board to cover payroll and associated operating costs for the day with funds reallocated from the marketing budget. The Fair and Park Board instituted a $1 admission fee for the Sunday of Fair week with a portion of the admission fee being given to a local charitable (501C3 designation) organization. As originally intended, the Fair and Park Board will select one or more 501c3 designated organizations from the letters of interest that were submitted. Clearfield County based 501c3 organizations have until June 27th to submit a letter of interest containing the organizations mission, how they assist the community, how partnering with the Fair would be beneficial to both organizations and their 501c3 number. Letters of interest may be sent to Clearfield Fair & Park Board, attention Greg Hallstrom, PO Box 712, Clearfield PA 16830. Letters need to be postmarked no later than June 27th.